Getting the farm ready for the alpacas continues…
The hay feeder is done and we have electricity…
We began digging holes for the fence posts.
And we have an AWESOME neighbor with a tractor who helped us fill in the trench from last week!  We LOVE him!!
But the best part of the weekend was the alpaca shearing at EasyGo Farm!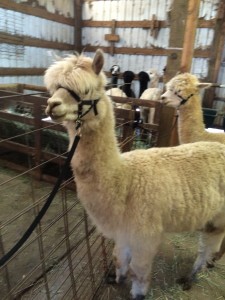 Here is Sunny – before and after         
    Flirt – before          
      during             
  and after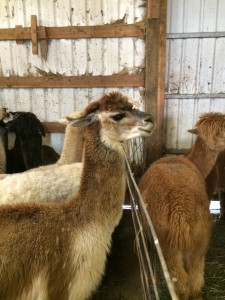 Taiga waiting for her turn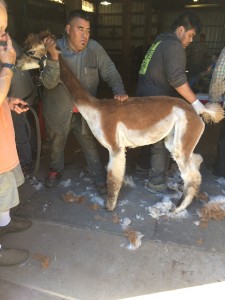 Naked!
 Here is EG Stardust enjoying the sun after her shearing. It must feel so nice to get all that heavy fiber off.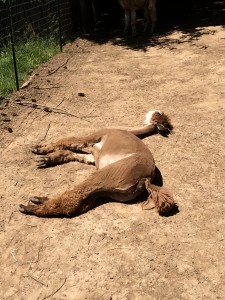 And the final picture from the shearing…  Dan getting to snuggle some cute alpacas!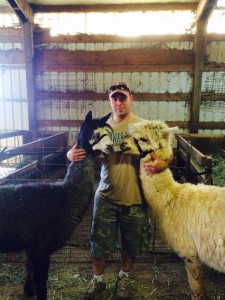 Now, what to do with all this fiber!?!?