We decided when we got the new house that chickens would be our first acquisition. I, anxiously, awaited for some store to get some chicks in stock. The problem was it was the middle of winter and most of the stores carry chicks in the spring/summer. I searched around and finally found a store in Portland, Urban Farm Store, that carried some breeds and the next shipment was arriving on Christmas Eve.
We headed out early so we could get there as soon as the store opened so I could have first pick of the babies. There were 4 breeds: Rhode Island Reds, Plymouth Barred Rocks, Australorps and Ameraucanas. We picked out two of each. On the way home they nestled under my hand like I was their mom. I loved them immediately.
We set them up in the laundry room at home . . .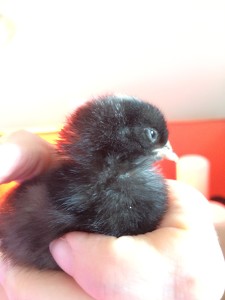 Alice (Barred Rock)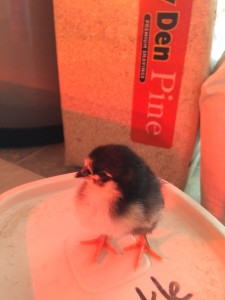 Bonnie (Australorp)
Penelope (Ameraucana)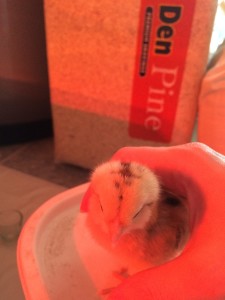 Pepper (Ameraucana)
Abby (Barred Rock)
Belle (Australorp)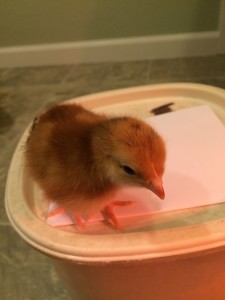 Star (Rhode Island Red)
Shine (Rhode Island Red)
But they got big FAST!
And soon they were too big. . .
It was time for them to move out. Dan had built them a beautiful new coop/run!
Here is Pepper
On May 1st they laid their first egg!